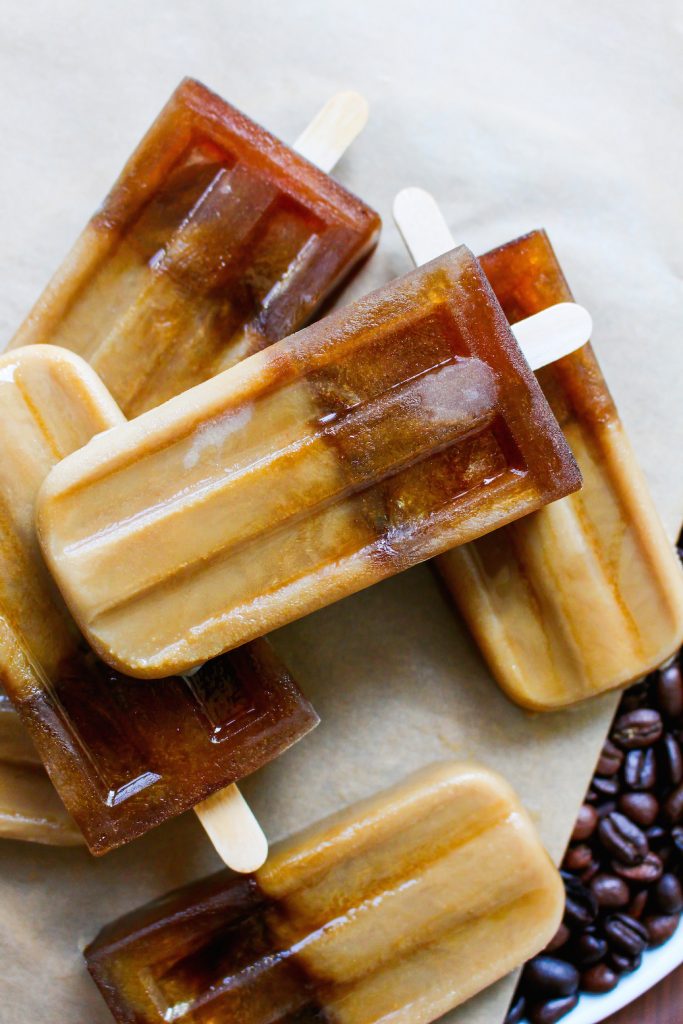 Creamy Cold Brew Popsicles
I like my coffee bold and strong, full of flavor, but never bitter. I am not a coffee snob mom by any stretch and will take it in most forms as long as it caffeinates me. I have been making creamy cold brew popsicles and have totally fallen in love. It's super smooth but strong, and it's so simple to make. Make some #JoyBooster, whisk in some sweetened, condensed milk, and layer in popsicle molds. Freeze until hard! These are that simple. Almost too simple, right?
 Prep Time: 2 ½ hours
Servings: 12 popsicles (plus extra cold brew!)
Author: Molly | Spices in My DNA
Ingredients
For the Cold Brew Concentrate: (this makes an 8-9-cup batch of cold brew – adjust as necessary for your needs)
6 oz coarsely ground coffee (grind it yourself! It tastes so much better)
8 cups cold water
For the Popsicles:
1½ cups #JoyBooster cold brew concentrate
¾ cup cold water
¼ cup sweetened condensed milk
¼ cup milk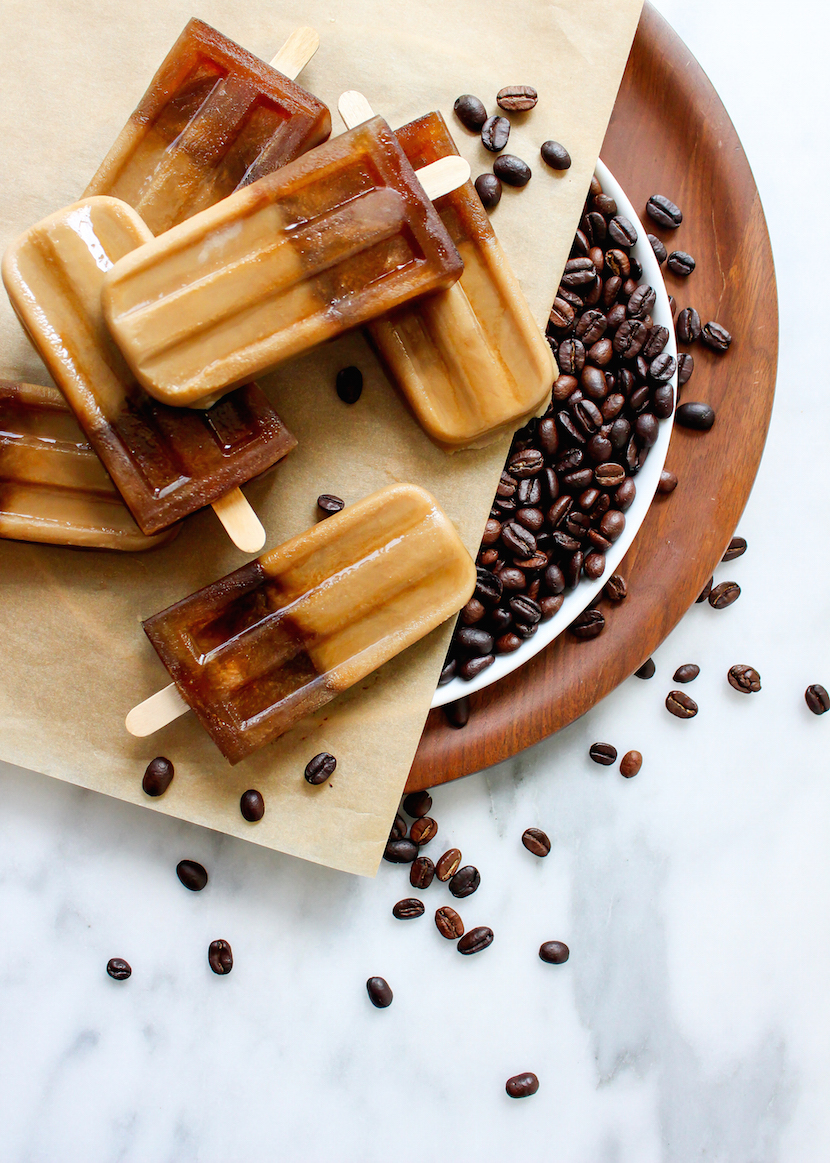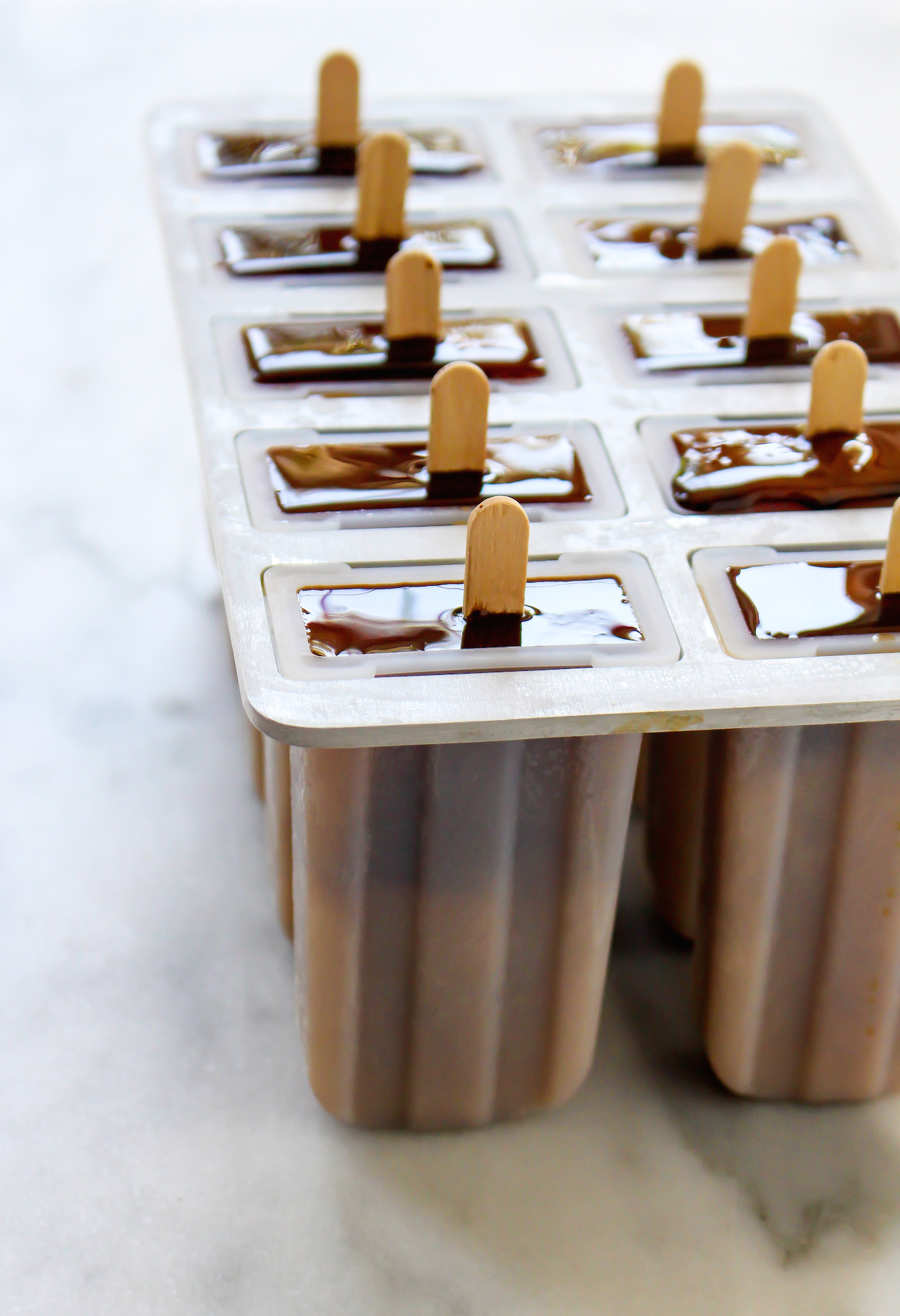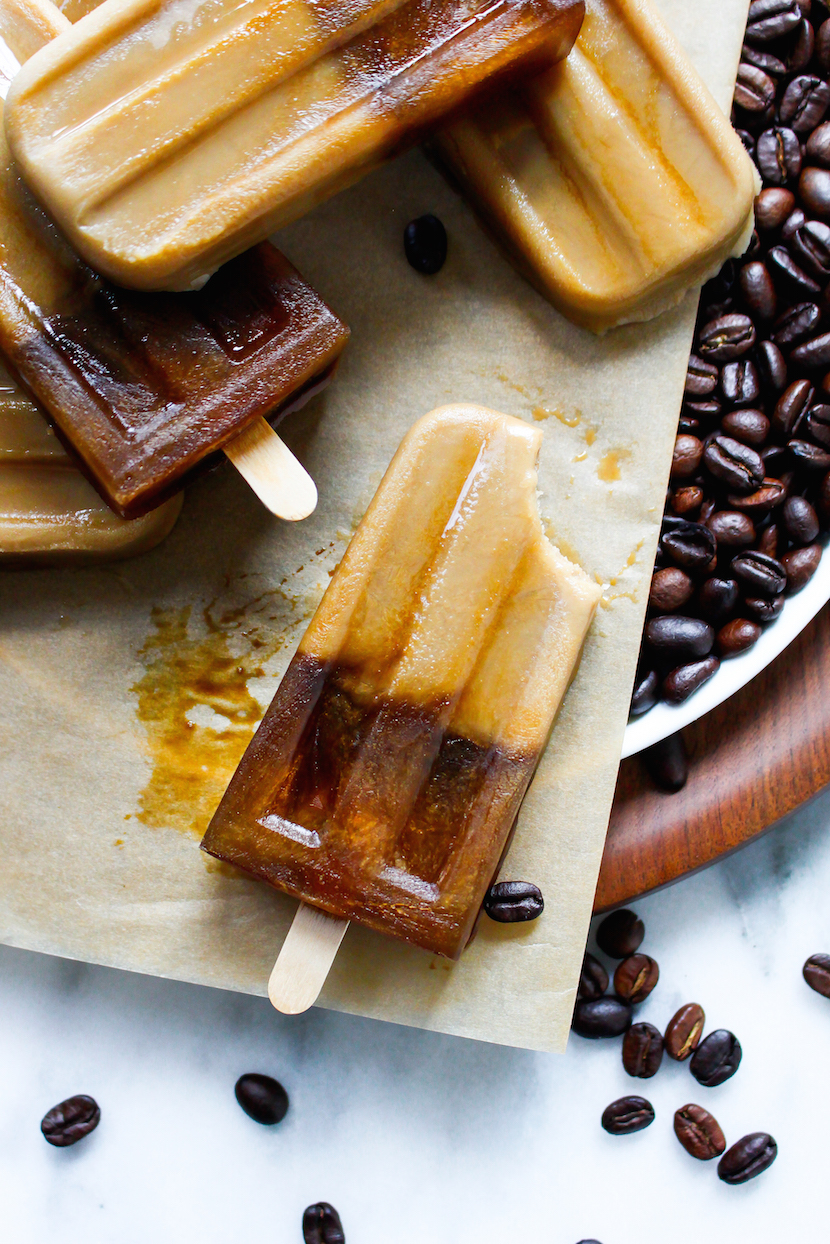 Instructions
For the Cold Brew Concentrate:
The day before you want to make popsicles, make the cold brew by placing the ground coffee in a large pitcher.
Pour the water over the coffee and stir to combine. Cover the pitcher with a lid or plastic wrap and place in the fridge for at least 12 hours. I usually let mine "brew" for closer to 14 hours.
Strain the cold brew concentrate through a fine mesh strainer lined with a paper coffee filter set over a large bowl or second pitcher. Repeat the straining process.
Keep the concentrate chilled in the fridge. Dilute with a little water before enjoying over ice or using for popsicles. How much water you use to dilute the concentrate is up to you; if you like a stronger coffee, use less water.
For the Popsicles:
Mix together the concentrate and the water in a large measuring cup (preferably one with a pouring spout). Pour half the mixture into another bowl.
To the half in the bowl, mix in the condensed milk and milk. Once combined, taste this mixture to ensure it is sweet/creamy enough for your tastes. Adjust as necessary.
To Assemble:
Pour the coffee-milk mixture into popsicle molds, filling them about halfway up. Place in the freezer for about an hour.
Insert the popsicle sticks and then top each mold off with the coffee-only mixture.
Freeze for at least another 2 hours.