a hearty, nourishing, and delicious coffee for the #momlife
As a sustainable and socially responsible coffee company, we are on a very "special(ty) mission" to inspire moms and fuel their dreams, helping them to find the sense of balance in their journey, leveraging in other moms' strengths and experiences.
This is a also place of re-connecting and downloading, a place for sharing mothering wisdom, gathering mom-preneurs, tell their stories, and support their great adventures.

Get updates from #Kofihana. Sign up for stories, coffee tips, and special gear!
Motherhood is a beautiful miracle that transforms your life forever. When I became a mother, I understood was no longer living for myself, but for my baby.
The beginning… Just a few weeks after giving birth, as the date to return to work rapidly approached, I felt an overwhelming pressure to find a way to work from home in order to stay next to my little bundle of joy, my daughter Andrea. Overwhelmed with fear, I risked my professional career which I had worked so hard to build. During those long nights, It was not only little Andrea's calls for feeding time that kept me awake. Although this was not the first time that I succeeded in overcoming a difficult situation, the odds were certainly not in my favor. I had to find a way to use my skills in order to provide for my family and hopefully rejoin the path of success.
The decision that changed my life… After much deliberation, I started my own company (a digital marketing agency). Without a doubt, It was the best decision I ever made! Once I started on my path, every day was better than the one before, and I skyrocketed to a position I could have never achieved in my old job. After many years, I reached a great point in my life. I had peace, stability, and success. Three amazing words I had never spoken together in the same sentence. I felt so blessed, that I decided to do something with all this experience in order to give back.
A small beacon of hope is born… I thought about it for many months and decided to develop an initiative based on the universal premise that moms love to help and support each other. This is how our Kofihana
was born. Kofihana is
a brand of coffee aimed for the
community of moms who love caffeine and love to become better every day.
Love,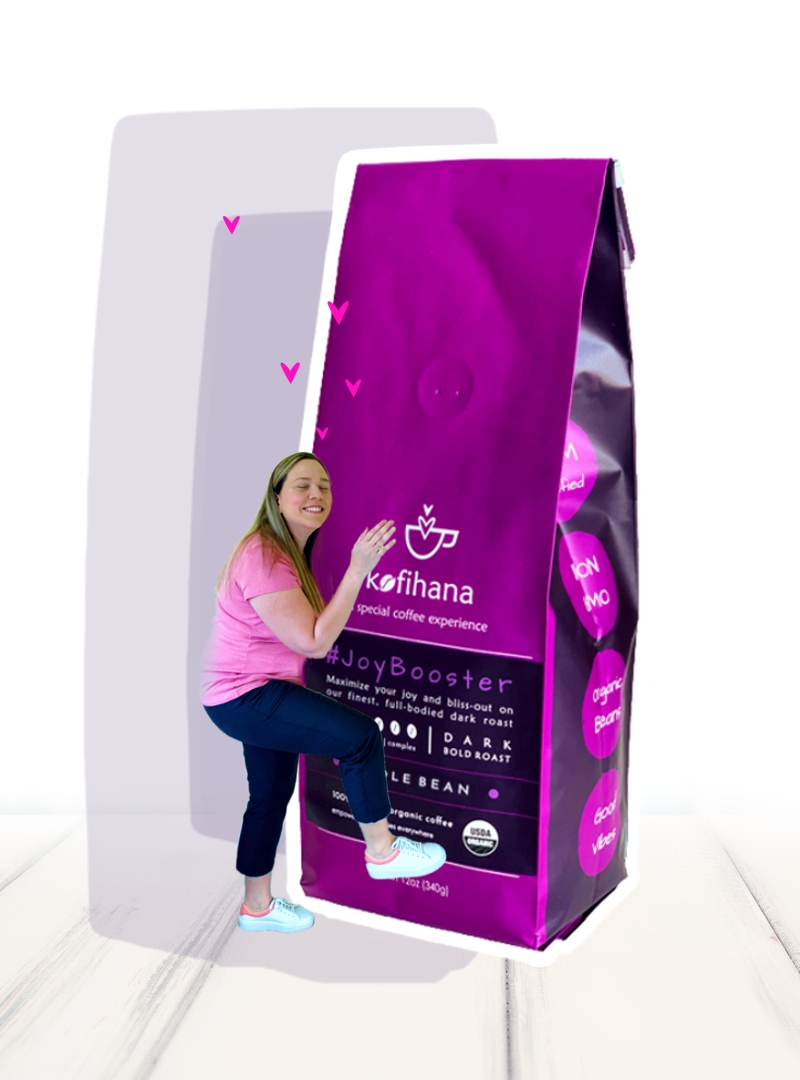 Questions about our coffee? Want to learn more about our community? Just want to chat? Send us a message, we'd love to hear from you!