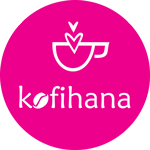 THE FRESHEST COFFEE EVER IS ONLY A CLICK AWAY!
It's no secret: Coffee takes a long journey to get from the highlands -in the case of high-quality arabicas- to your cup.
…And if you wait a little longer we can give you THE BEST POSSIBLE COFFEE EXPERIENCE at home -we honestly believe this.
Think about it! Every time you take a sip of our coffee you are experiencing the result of a long chain:  hand picked at high altitude, coffee cherries are sorted, processed (dried, washed or honey), bagged, and shipped directly to the roaster (us) where finally, the magic actually starts to happen!
Roasting -more of an art than a science- brings out the best qualities of the coffee. In our case, the unique and sweet flavors of best high altitude arabica from Honduras.
To ensure the fastest possible time from roasting to brightening your morning with a delightful cup of coffee, we are trying out this batch-on-order model for the first time. This way we can send you freshly roasted -and properly degassed- bag of coffee as fast as possible. A bag -or two- that's meant for you and only you.
Here are the steps:
Simply click your preferred roast above and place an order during the pre-order window.

Once the pre-order ends we'll roast every order, degas and pack ASAP.

Fast shipping straight to your door!

Enjoy the taste of your freshly roasted coffee and quite possibly, rainbows.
Pre-order today! LAST ORDER RECEIVED ON MARCH 1st. ESTIMATED SHIPPING MARCH 15th