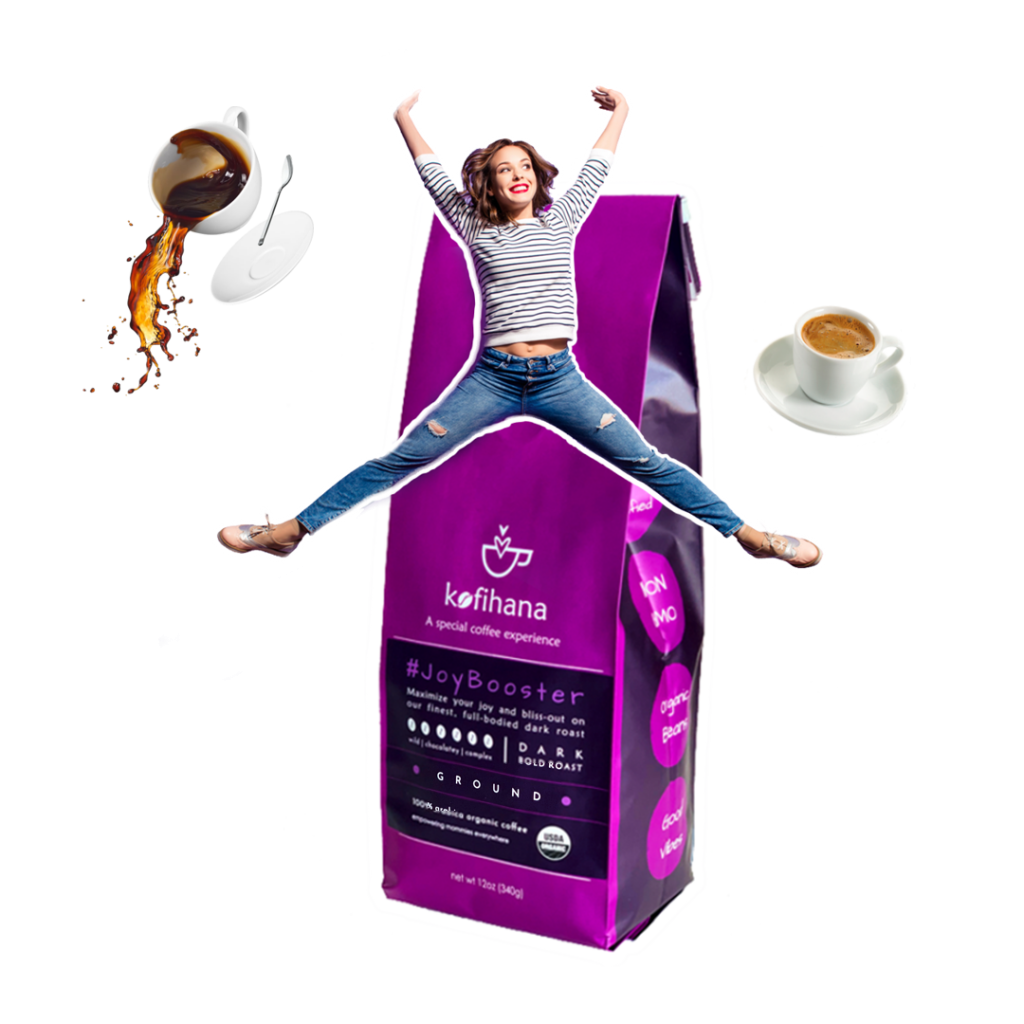 Limited-Edition: Jumping for joy!
You now have a great reason to jump for joy! Kofihana has a special promotion just for you. Savor our rich, intense and caramelly #JoyBooster dark roast coffee from Honduras. It's the perfect start for your busy #momlife day.
Our coffee is 100% arabica \ USDA certified organic coffee \ Non-GMO \ specially selected to be your brew-at-home cup of coffee.
We believe that every mom deserves to dream and achieve great things! Are you ready to start dreaming big?
REGISTER HERE and redeem your special one-time promo code!

This site is not a part of the Facebook website or Facebook Inc. Additionally, This site is not endorsed by Facebook in any way. FACEBOOK is a trademark of FACEBOOK, Inc.